Hey my beautiful readers, viewers, and supporters.
Praying you all are having an amazing, and productive day because I most certainly am. I hesitated with naming this blog "Take your rest" because I normally see this phrase associated with people who have left to be with the Lord (passed away), but I promise you that this blog post has absolutely nothing to do with anyone passing away.
I am currently enrolled in 5 college classes along with working full time active duty with the United States Army. (Pray my strength in the Lord) So, yeah… I am on 24 hour Battalion Staff duty right now trying to tackle all of the homework/quizzes/essays I have due on Monday! Whew….. It is a lot.
I needed to take a break from it all, so I decided why not write a quick little blog post to encourage myself, and everyone who may read this to REST. I know majority of the time our busyness in adult hood: school, work, business, family, etc. can overwhelm us to the point where we do not know how or what to occupy our free time with. We complain about not having time to do what we are passionate about, then when the time to actually engage in those activities present itself to us we choose to do work. My sis… My bro… That is not healthy! #TakeYourRest
When you have the chance or time to rest please make sure that you rest. If that be taking a hot bubble bath, kicking your feet up on your couch and playing video games, going for a walk, sitting at the beach, literally resting (going to sleep), listening to peaceful instrumentals (that is my favorite), watching funny videos and laughing until your stomach hurts, playing with your kids, hugging your kids or spouse, cleaning, going on a vacation, or etc. Whatever REST may look like to you please be sure to partake in it.
Take YOUR time because YOU matter.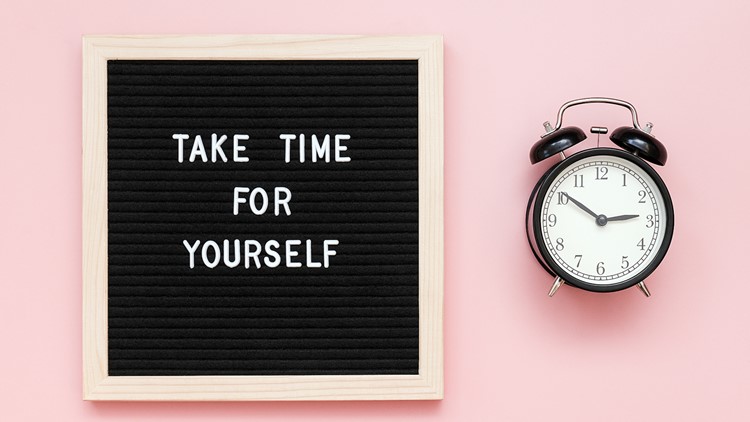 The older I get the more I begin to cherish my peaceful state of mind, and if you are also rocking in the same boat as me then you too know that resting contributes to your mind, body, and soul being at peace. So please… I am begging you… TAKE YOUR REST today, and everyday after this. Life will keep moving forward whether you are alive or not, so please take care of yourself. Writing this blog is bringing peace, rest, and rejuvenation back into my mind and body, and it is exactly the rest I needed to take from doing homework (something I really do not desire to do). Now I can get back to completing my homework.
See, even I have to take my rest!
My prayer is that this blog post will encourage you to take your periodic moments of rest throughout your days.
If you do not mind please share this post with your friends and family with the hashtag #TakeYourRest. Also, if you are feeling led please write in the comments many ways you break or take rest throughout your days.
Thank you so much for reading!
Terran Zhane